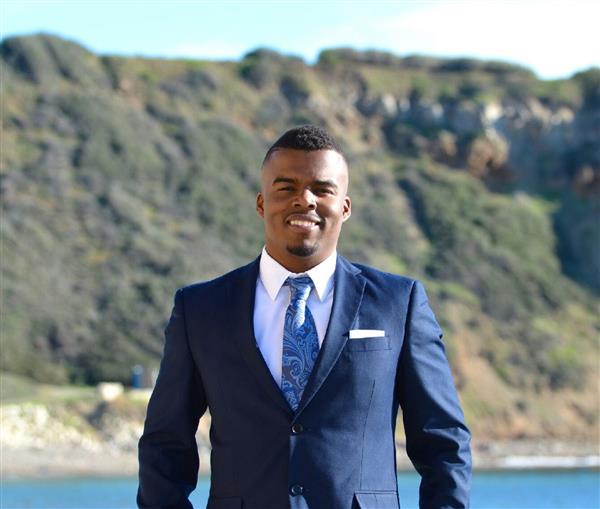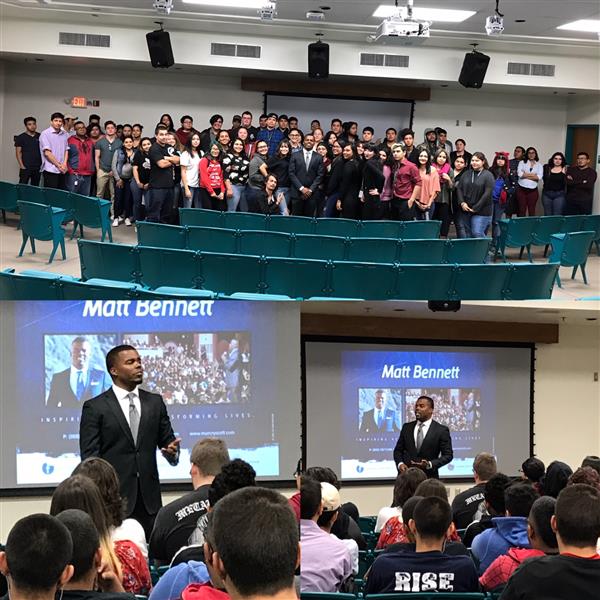 SYF: Inspiring Action. Transforming Lives
Students attending the Sunland Park Academy (SYF) and the College Career Technology Academy were afforded an opportunity to be inspired by one of America's up and coming motivational speakers, Matt Bennett.

Matt Bennett was born in Compton, California. He faced multiple adversities; poverty, crime, pain and the demise of others. However, he refused to allow hopelessness and desolation to control his future. Matt decided to take control of his life, making choices that would set him on a path to success. Matt improved his studies, graduated from high school, and became the first man in his family to graduate from college.

In addition to speaking with middle and high school students, he has worked for Social Services in Los Angeles. Matt volunteers in youth and adult prisons where he teaches life-skills and free enterprise to inmates in California and Uganda, Africa. He also serves as a mentor for at-risk youth. In addition, he is a speaker for Ink International. "Ink International is a consulting company founded by Manny Scott to inspire people everywhere to turn the page, and equip them to write new, more fulfilling chapters in their lives."

Today, Matt Bennett shared his wisdom with our students. We would like to thank the Simon Youth Foundation (SYF) for this opportunity. The Sunland Park Academy was one of multiple recipients to receive a SYF Enhancement Grant for the 2017 school year.