Jefferson/Silva Parking and Drop Off During Construction
1). Parking lot behind the freshman building is for faculty and staff only. This is

NOT

a drop off zone for students.

Only SPED buses are allowed to drop off students in that area. The gate will be closed once parking reaches its capacity.

2). West lot will be used for Jefferson/Silva guests, faculty and staff. This is the ONLY designated area for student drop off and pick up.

Please be observant and courteous. The first entrance to the parking lot is the Bus entrance. Be sure to continue all the way in, following the arrows and signs without blocking traffic.

3). Parking behind the stadium (baseball field) is the only designated parking area for students.

Administration and Campus Patrol will be available at 8am. Thank you for your patience!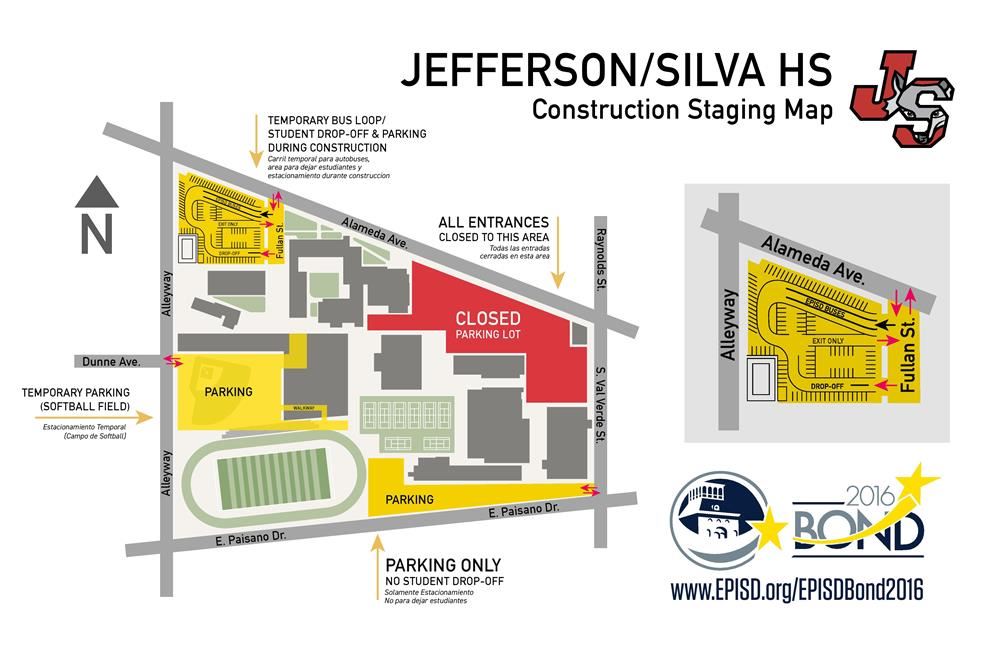 Construction Staging Map - Click below to download