Return to Headlines
EPISD Q&A: Jessica Warner, Chapin High dance teacher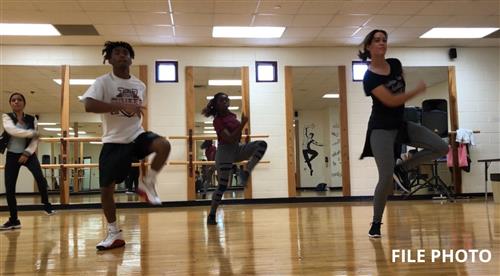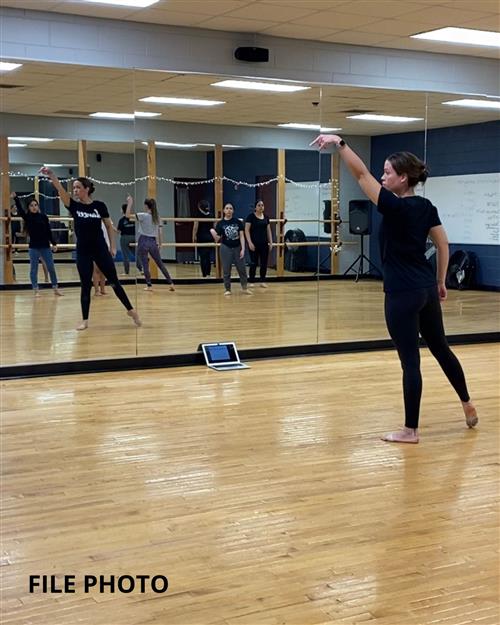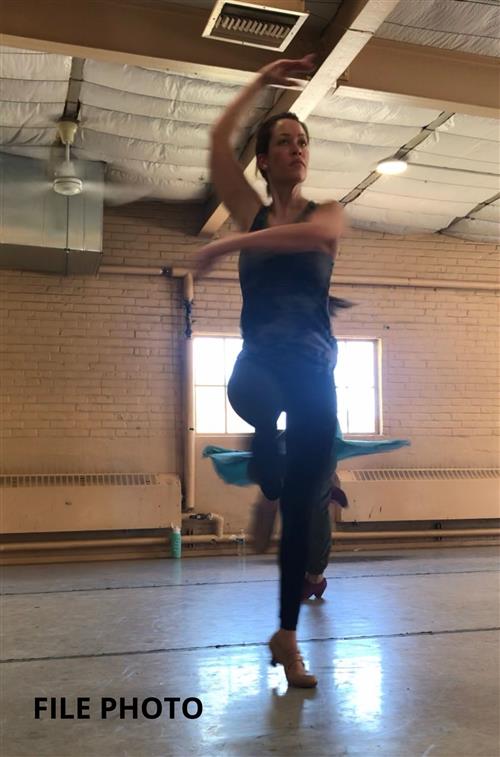 (CHAPIN HIGH SCHOOL -- Dec. 7, 2020) — When Dance Teacher Magazine needed an experienced teacher to share their experience with differentiated instruction, the national publication reached out to Chapin instructor Jessica Warner. It's no surprise either. Warner, a Chapin alumna herself, has taught for 10 years and brings a wealth of knowledge about instruction and the art of dancing into her classroom. Community Engagement sat down with Warner to speak about her turn on the national spotlight and her approach to dance instruction in this edition of the EPISD Q&A.
EPISD: What made you want to become a dance teacher?
Jessica Warner: I ended up becoming a dance teacher because I wanted to share my knowledge and passion for dance with our youth. I absolutely love teaching high school students about the world of dance and seeing them flourish no matter their level. Part of my mission in being a dance teacher is to promote the importance of dance as an art form and intellectual pursuit, which is just as important as all other subject areas.
EPISD: Tell us about your dance experience.
JW: I've been dancing and performing since the age of three thanks to my mom having introduced me to this art form, which I love. I grew up going to dance studios after school and on the weekends. I continued my dance studies throughout college and beyond. Flamenco, hip hop, salsa, rueda de casino, bachata, ballet, tap, acrobatics, jazz, lyrical, contemporary, and folklorico are some areas of dance that I have studied extensively. Even though I majored in advertising and minored in English and American Literature at UTEP, I never stopped dancing and studying dance. I've always kept dance close by and continue to refine my craft.
I've studied with local, national, and international dance professionals. I studied with dance professionals while living in NYC and when I travelled to Spain a couple of years ago.
I'm currently a soloist in Gallegos Flamenco, participate in the Annual Flamenco Festival in Albuquerque, was a member of the UTEP Dance Team (formerly known as Golddiggers), a member of the Yambere Salsa Dance Team, was a part of UTEP Ballet and a member of Rosa Guerrero's folklorico group. I've performed at the Albuquerque Latin Dance Festival, Chamizal, UTEP, and the Plaza Theater in productions such as The Nutcracker, La Traviata, and Easy Winners.
EPISD: How did you get selected to participate in the article?
JW: Throughout the years, I established many relationships with dance people from all over the world including the writer of the article. Ms. Lujan interviewed a few other teachers from different areas (higher ed, public schools, etc.) and I'm thrilled to have been included as a quoted source of advice.
EPISD: What kind of information did you share in the article?
JW: The nature of the article is about differentiated instruction in dance and focuses on giving tips as to how to present different levels of material for different abilities without students interpreting it as favoritism.
Here are a couple of questions I was posed with during the interview:
How do you make differentiated instruction for students on accommodation plans work within the constraint of confidentiality so that it is not received as favoritism by others in the class? Do you have a strategy to share for this situation?
The part of my response to these questions that's included in the article focuses on considering students' interests when grouping to work on specific techniques, dance genres, or choreography. This allows students to pursue their interests and more accurately self-assess rather than grouping students by level or ability for all to see. Dancers are more likely to be honest with themselves and understand what they are capable of it they believe level will not dictate their opportunity to pursue their interests. Grouping and re-grouping often aid in differentiated instruction and the dynamics of the class. How groups are labeled is of importance as well so as to not create any type of hierarchy.
EPISD: What are you doing to make the best of teaching dance remotely? What are the challenges? Any advantages you might not have thought of?
JW: Part of growing up in the dance world makes one very familiar with change as the inevitable, adapting, and being versatile. Those are definitely skills that I use in dance as well as in my everyday life. Teaching dance remotely is not ideal, however, I've learned to adapt and make the best out of the situation.
Teaching dance virtually includes challenges such as:
Knowing that each student has different spaces to work with in their home environments, myself included
Figuring out how I was going to restructure dance movements to be taught without a lot of traveling due to lack of space for all
Figuring out how to make students feel comfortable and engaged in our virtual dance studio so that they want to participate and turn their cameras on
Teaching dance virtually includes advantages such as:
Having myself and students be creative in ways we've never done before in terms of dance and technology
Creating dance GIFS, dance videos, ballet barre tutorials, etc.
Creating a virtual winter performance, which we've never done before
EPISD: Why is it so important for students to continue to take fine arts courses such as dance – especially during COVID?
JW: COVID has made it quite clear just how important the arts are, especially during these times in order to stay whole and happy. Taking a fine arts dance class helps people in many different ways. Dancing is physical activity and physical activity releases endorphins. Music makes people happy and we dance to music. A dance class isn't a "traditional" type of class but one that serves as a way to break things up during the school day where you get a chance to move, explore, and be creative. All the benefits of a fine arts dance class are especially important to students during COVID.
EPISD: How do you keep your students engaged during COVID?
JW: My students are pretty engaged because they know that I'm going to show up for our Zoom meetings and that I'm going to be dancing along with them. If we're not doing movement on a specific day, I make sure to give interesting assignments such as creating a dance GIF or a dance video. Even though we're in a virtual setting, a smile and asking how they're doing can go a long way. I tell them little stories at the beginning of class about random and fun things that are going on in my life before jumping into the lesson. They get to see me as a person and not just their teacher. When your students can see that you're real and genuine, they're going to be a lot more willing to be engaged in your class.
EPISD: What's the first thing you want to when the pandemic is over?
JW: When this is over, I'm going to go eat inside at all of my favorite restaurants like L&J Café and Carlos and Mickey's. I'm also going to travel!
Interview by Reneé de Santos