Return to Headlines
EPISD Student Spotlight: Melody Tsutsumi, Silva Health Magnet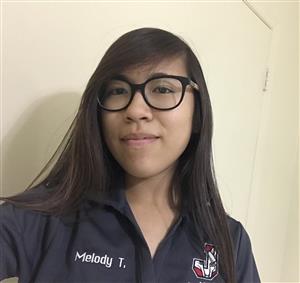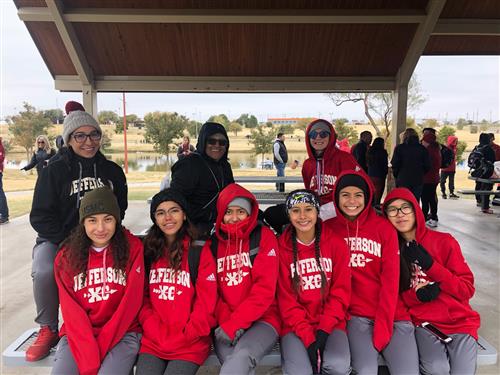 (SILVA HEALTH MAGNET HIGH SCHOOL -- Dec. 23, 2020) — Silva student-athlete Melody Tsutsumi finds a perfect balance between cross country and her studies in the license vocational nurse program. She's stayed positive during the pandemic having had to nurse an injury that kept her from running amid the craziness. Community Engagement sat down virtually with Melody to feature her in the next EPISD Student Spotlight.
COMMUNITY ENGAGEMENT: How are you staying motivated and involved in school during the pandemic?
MELODY TSUTSUMI: Breaks have been of utmost important: taking time to do something I enjoy – be it drawing, reading, or baking – gives me the mental push I sometimes need to power through. Staying involved looks a little different for everyone. For me, it's having the privilege to participate in cross country, National Honor Society, and keeping up with my classes.
CE: What challenges have you faced as a result of the pandemic and how have you overcome them?
MT: As everyone else, I've struggled with motivation and feelings of being stuck. Going for a short walk and feeling the gentle breeze reminds me that despite the pandemic, our Earth is still very much the same. There's a lot of things to be grateful for. Though there may not be as much going out, our minds can still explore uncharted territories.
CE: What advice can you give to succeeding with remote learning?
MT: I think being kind to yourself and others is key. At the end of the day, things are very different right now, and we're still processing our new environments. Zoom classes are bound to be a little rocky, but we have to be considerate of what teachers and students are going through.
I'm a very disorganized person, but this quarantine season, I bought myself a planner. I have found it extremely helpful when it comes to keeping me in check most of the time. I would highly recommend getting one.
CE: What are you doing to make the most of your senior year despite the pandemic?
MT: To make the most of my senior year, I'm trying to keep doing what I enjoy. I like learning, talking to my friends, running, and drawing, so I've made time in my days for those activities.
CE: What are your honors and achievements in high school?
MT: I have a couple of athletic and academic honors:
I'm a National Hispanic Scholar, and I've been a Top 5 Letterman recipient during my high school years.
We've qualified for Cross Country Regionals as a team during my four years of high school. I somehow managed to qualify for state individually last year (along with a very talented teammate). For track, I made it to regionals my sophomore year.
I'm the parliamentarian at the National Honor Society chapter at Silva, and I'm also involved in the LVN program at school.
CE: What have you done to overcome an injury and stay successful in cross country during the pandemic?
MT: Being injured was not fun, but showing up every day to get treatment and watching my teammates before their morning runs really made my day. I only managed to overcome the strange limp because of everyone that supported and believed in me (my coach, the great trainer, and my teammates). Soon enough, I was back on my feet and everyone's hard work payed off. We (the girl's team) were district champions, and one of my teammates is off to state.
CE: What advice would you give incoming freshman?
MT: High school can be very intimidating, but it does get better. Keep an open-mind and be nice to others. I've managed to make great friends, and you will too!
CE: What made you want to enroll in the LVN program?
MT: I have always enjoyed helping others and was very curious about what the medical field had to offer. Participating in the LVN program a school has provided me with very different experiences and opened my eyes to how life at the hospital truly is: how hard every member of the healthcare team works to keep the floor running. I've been flooded with information about the human body, and I'm grateful for all that I've learned.
CE: Where do you plan to go to college and what do you plan to study?
MT: I'm a very undecisive person, so I will leave that question with a little. Nonetheless, I am interested in the STEM area, and I would like to attend a liberal arts college where I can meet different people and learn about numerous fields.
CE: What is the first thing you plan to do when the pandemic is over?
MT: I look forward to seeing my friends mask-free and everyone coming together without worries. I'm not crazy about crowded spaces, and I've always been pretty shy when it comes to going out. However, it would definitely be a beautiful sight attending a graduation ceremony, travelling, or even seeing everyone at the athletic banquet.
Interview by Reneé de Santos