Return to Headlines
Chapin High commencement closes Day 2 of EPISD's 2021 Graduation Season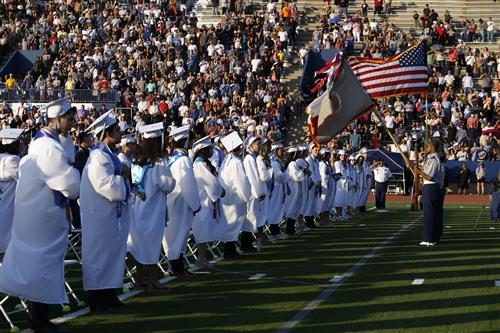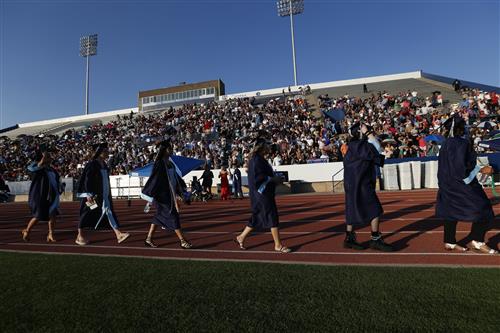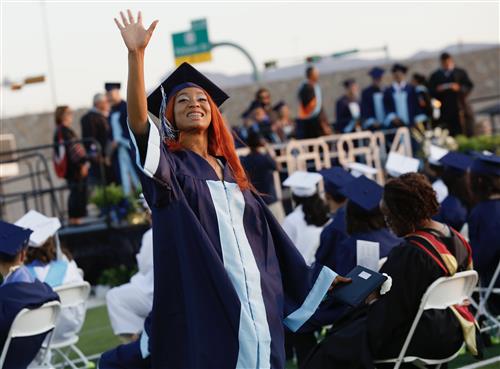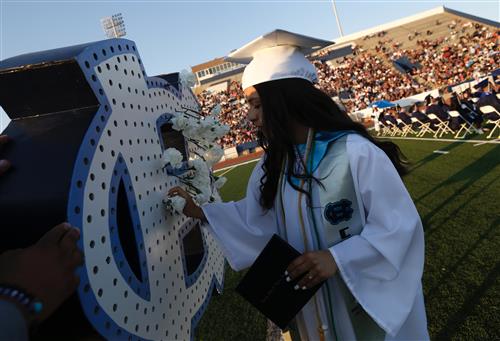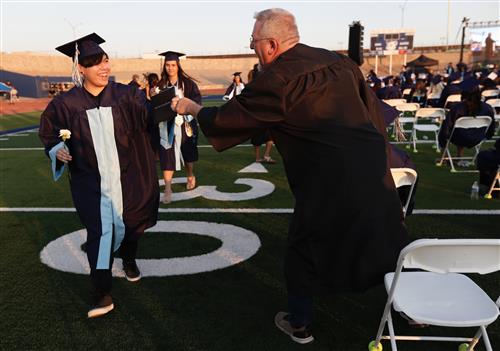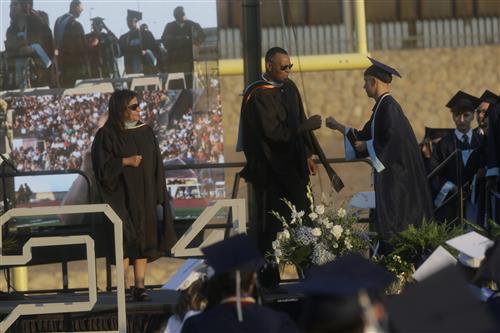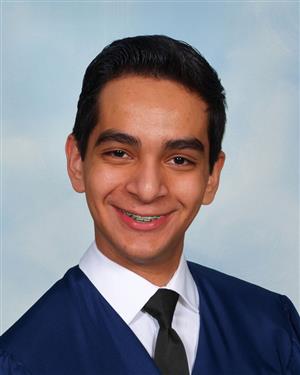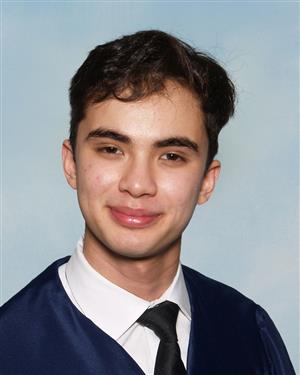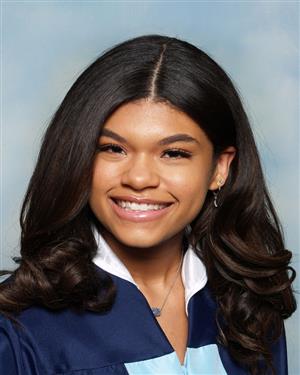 (CHAPIN HIGH SCHOOL -- June 16, 2021) — Day 2 of EPISD's 2021 Graduation Season is a wrap after the Chapin High Class of 2021 walked the stage to get their diplomas on Wednesday evening at Bowie's Baty-Simmang Stadium.
The 321 graduates include 42 seniors who completed their final magnet, AP science and AP math classes, earning $5.9 million in scholarships. The class is led by valedictorian Cesar Meza and salutatorian Itzhak Estrella. Meza and Jaiden Walker received the All-Chapin Boy and Girl honors, respectively.
"This class has truly left a legacy like no other Husky Class," principal Al Marsh told the graduates. "The lessons you have learned here at Chapin, and during this pandemic, will no doubt serve you well the rest of your lives, and believe it or not make you a stronger individual."
Meza reminisced a bit about past Chapin graduates and his studies but focused more on overcoming obstacles. "We need not heed the debauching cries of dissenters," he said.
"The face that we here survived does not discount our failures or our pain," the future MIT freshman added. "But our failures and pain will never discredit the fact that we faced them head-on, blazing our own trails. I have faith that you can manage whatever challenges you face in your future. After all, here you are. How well you can manage them, however, depends on you. So do not let your survival, your success or your sense of self depend on what someone else thinks they have to say."
Estrella, a future University of Texas at Austin longhorn, left his classmates with a message about lasting legacies.
"If there's anything that this year has taught us is that the legacy we leave is what really counts," said Estrella. "Therefore Huskies, let us embrace our legacy that we've sweat so hard for and take into account that not even a global pandemic can lead us down. If we can make it through this, we can make it through anything."
To watch a rebroadcast of Chapin's commencement exercises, log on to www.episd.org/live.
Story by Reneé de Santos
Photos by Leonel Monroy