Return to Headlines
Austin High Class of 2021 helps close Day 3 of EPISD's Graduation Season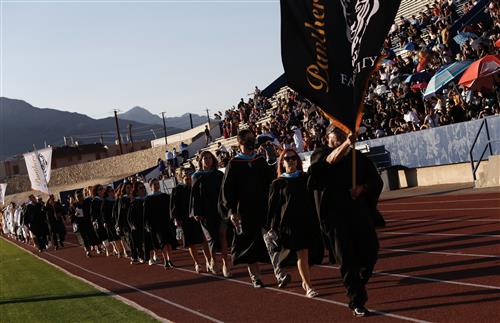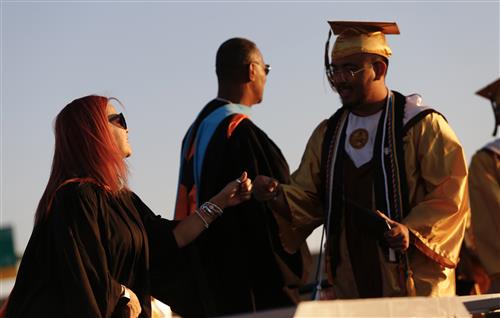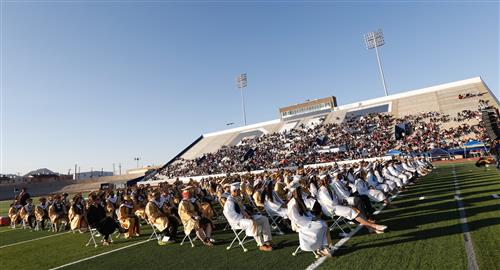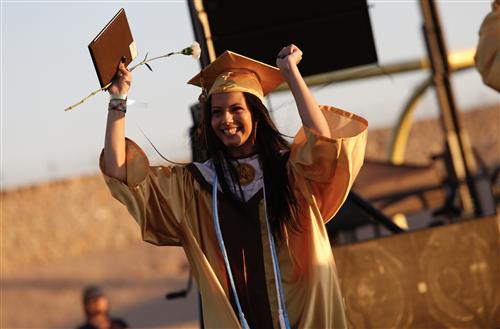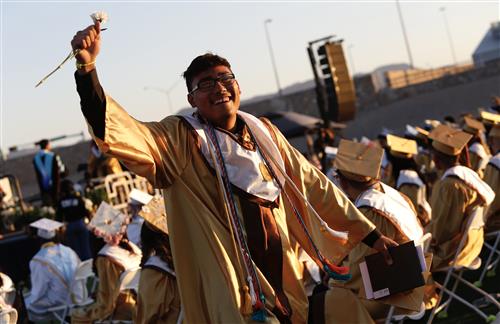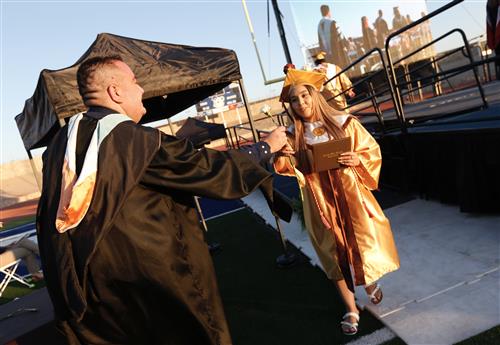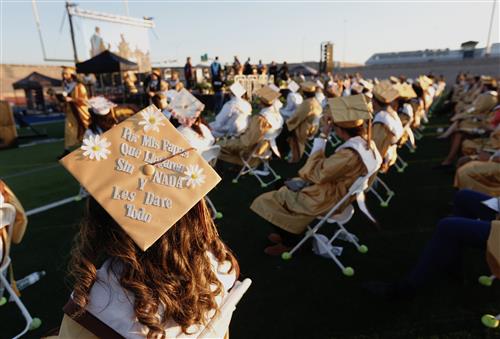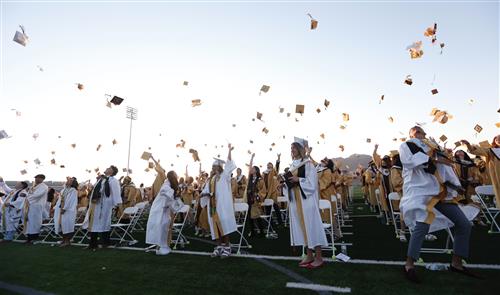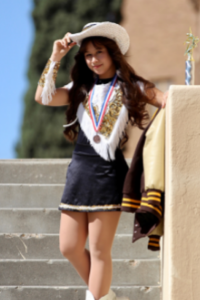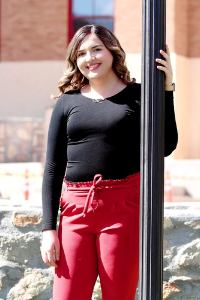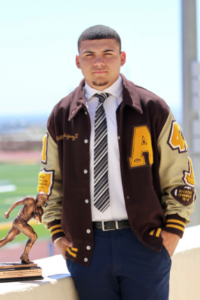 (AUSTIN HIGH SCHOOL -- June 17, 2021) — The Austin Panther Class of 2021 marked an important milestone in the history of the Central El Paso campus, EPISD's second oldest high school. Thursday's graduation ceremony was Austin's 90th and one marked with excitement and emotion.
More than 250 seniors — including 69 graduates of Sandra Day O'Connor Academy Panther New Tech — walked the stage at Bowie's Baty-Simmang Stadium to close Day 3 of EPISD's 2021 Graduation Season.
The class was led by valedictorian Johanna Lara and salutatorian Kelly Figueroa. Lara is one of EPISD's six QuestBridge Scholars and plans to attend Princeton University this fall. She and William Rodriguez III also were voted All-Austin Girl and Boy, respectively.
Both the valedictorian and salutatorians reflected their high school years, overcoming adversities and left their fellow graduates with uplifting messages.
"As we finish writing the story of our childhoods, we look back on our highs and lows," Lara said. "Days of laughter and nights of adversity. We all had our own struggle of living up to who we painted ourselves to be thus far. It's easy to succumb to our fears and insecurities. This past year is a testament to our strength. Only you author your story. Fill your pages with tears, lessons and love."
Figueroa recalls how terrified she was on the first day of her freshman year, and how she wanted to stay focused on academics.
"Slowly but surely my mind changed. Austin stopped being that terrifying place it was on that first day and turned into my second home. The diverse group of people I met my freshman year turned into my second daily and the teachers who pushed me to become a better person became my second parents."
Figueroa's still a bit terrified but remains positive about the future.
"Everything is so unpredictable right now, but I know that we'll be ok. Austin students have always survived and persevered through all the odds, and I can't wait to see what this new chapter holds for all of us."
To watch a rebroadcast of the Austin 2021 commencement ceremony, visit www.episd.org/live.
Story by Reneé de Santos
Photos by Leonel Monroy