Return to Headlines
EPISD Senior Spotlight: Eleanor Schoenbrun, Franklin High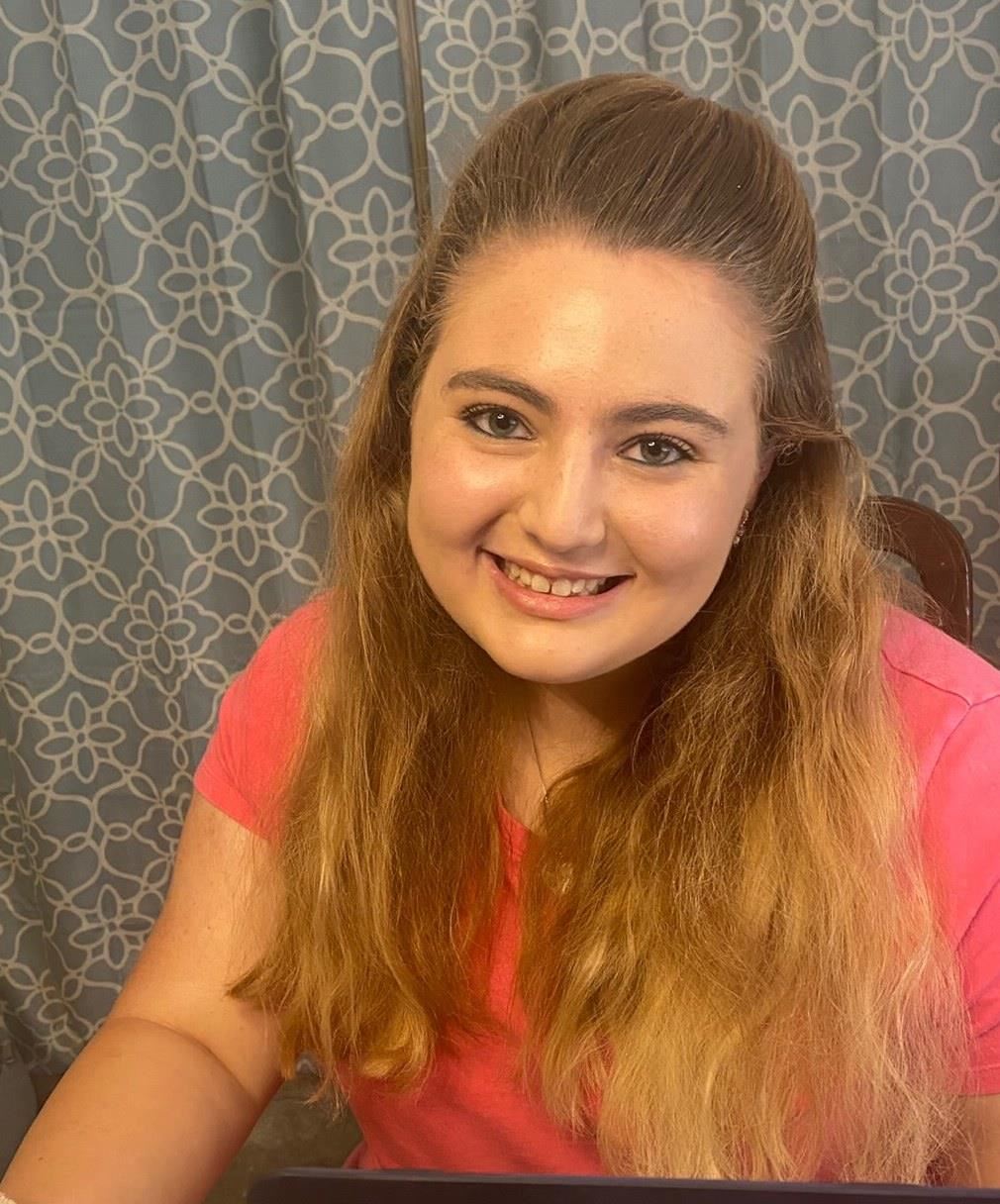 (FRANKLIN HIGH SCHOOL Aug. 24, 2020) — The EPISD Senior Spotlight features members of the Class of 2021 who are beginning their school year virtually but full of hope and excitement. While the start of their senior year is now that they had envisioned, they still have tons to look forward.
Today we feature Eleanor Ann Schoenbrun, who spent her quarantine summer filling out college applications and researching scholarships. The future cosmetic dermatologist plans to study biomedical sciences or biopsychology at one of her dream schools: Tulane, Vanderbilt, Rice, Northwestern, Tufts, Yale or Texas State. When not focused on college applications, you'll find the Franklin Feature Twirlers captain honing her baton twirling skills and planning activities with Student Council. Community Engagement visited with her virtually to get her take on her senior year.
COMMUNITY ENGAGEMENT: What are you doing to make the best of your senior year?
ELEANOR SCHOENBRUN: I hope to make this year one of the best for my peers and myself by staying positive, reaching out to everyone and coming up with ways that we can be together while we are apart. I can't wait to see my teachers and peers soon and get to know and grow with them.
CE: What are your hopes for the upcoming school year?
ES: We're all on a learning curve with virtual and remote learning, so I hope that I'll be able to see people in person rather than just a tiny square on Zoom. I would really like to see some traditions carry through, like our council's annual Holiday Blessings Drive, spirit nights or people in the stands, and finding a sense of normalcy once we have this new normal established for EPISD's students and faculty.
CE: How are you staying connected with your classmates?
ES: I am staying connected with my classmates by texting them and reaching out. I'm grateful that I have a family within my different organizations like Student Council, marching band, NHS, and HOSA to help me as we get through this pandemic together.
CE: What advice would you give incoming freshmen?
ES: Use a planner to stay organized and do your homework the day it's assigned so the concepts are fresh in your head!
CE: How has virtual learning changed the way you study?
ES: I have been having a difficult time separating work and home. I feel like a lot of my work is all done on the computer and I need to find a way to break away from that and remember to remain active in my classes.
CE: What are you doing to prepare for the upcoming school year?
ES: So far, I have been organizing my school supplies and getting a school planner--they are the best things ever to keep track of everything. For the Student Council, we were able to plan an event for the Aug. 3 one-year anniversary (Walmart shooting) with Texas Student Councils and our District IX Student council. We will be planning virtual back to school events like our Howdy Week with dress up days and activities to get students involved.
CE: Describe your workspace? How are you making it fun or personalize it?
ES: My workspace has been full of photos of my dogs and friends on it. I love that my friends are there with me while we're in class and learning new concepts. I also have my collection of pens and highlighters out to help me study and take notes.
CE: What is your go to pandemic song?
ES: "Be A Light" by Thomas Rhett has been my favorite song that keeps me going during this pandemic. The song talks about staying positive and spreads a kind message, and it is actually what I based my Student Council's annual theme off of.
CE: Anything you would like to add?
ES: Thank you to all of the amazing teachers and administration who have been patient and accommodating to us during this time with virtual learning. I hope that we can all come back stronger because of this pandemic.
Interview by Reneé de Santos