Return to Headlines
Book recounts the successes, challenges of the 1995-96 Guillen boys basketball team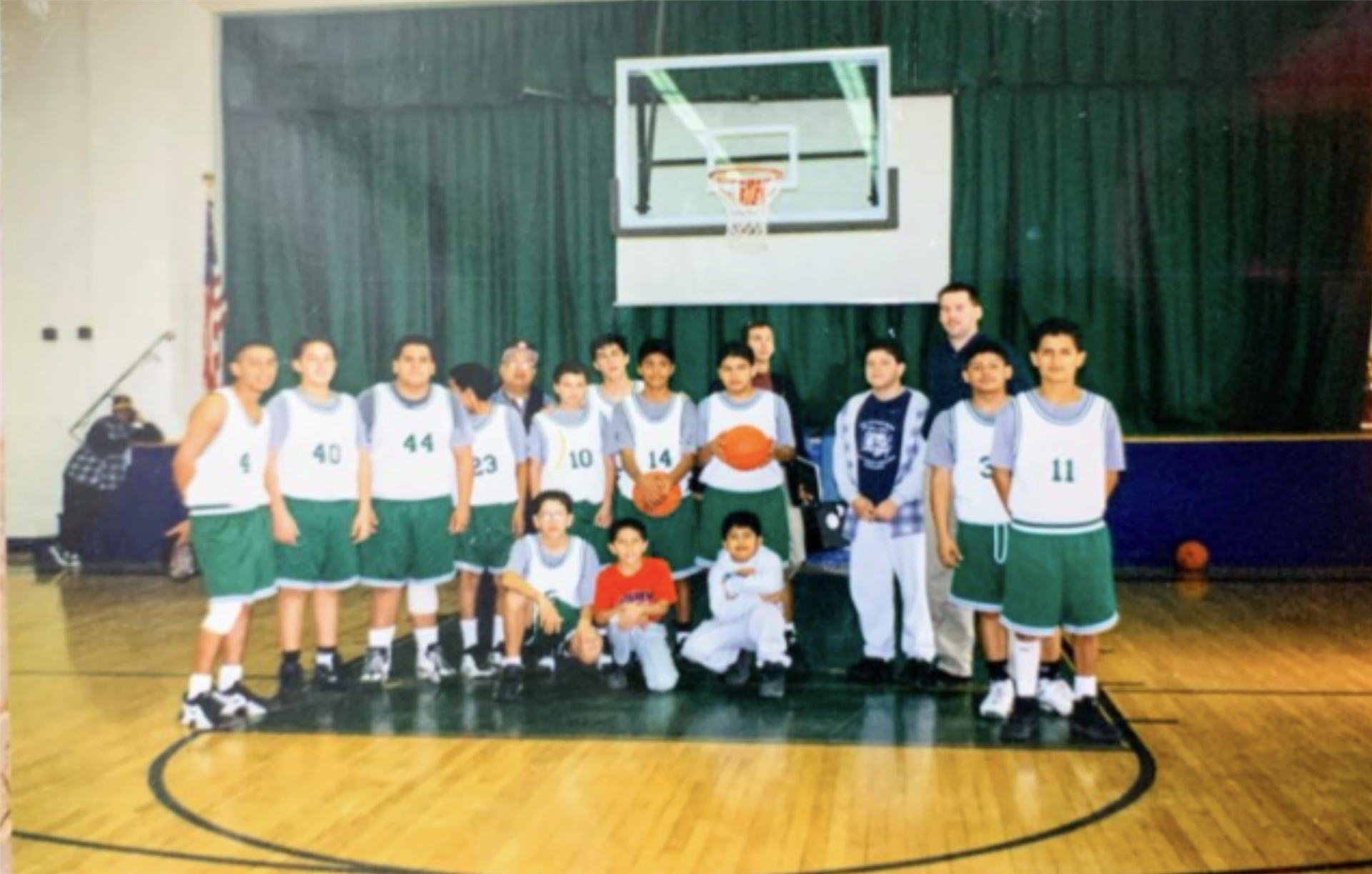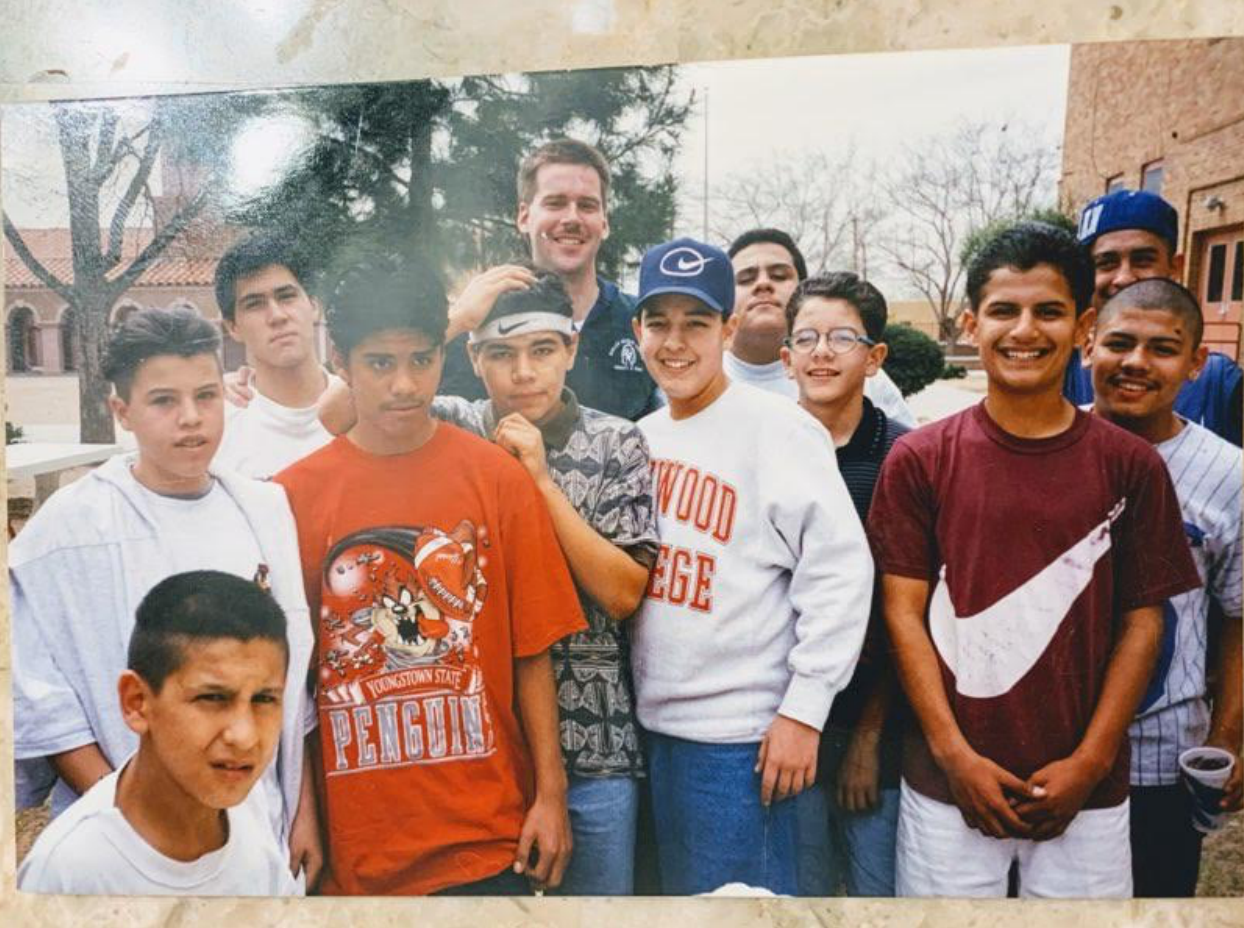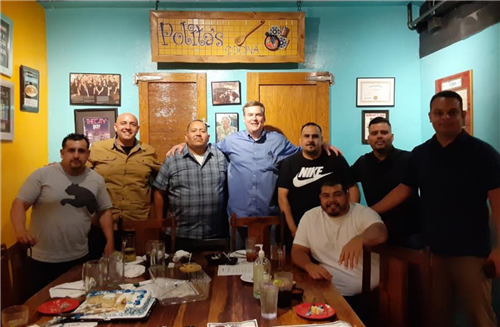 (GUILLEN MIDDLE SCHOOL -- Oct. 14, 2020) — A reunion of the Guillen Middle School 1995-96 basketball team and its tough but caring coach inspired the recently published book "Refuse to Lose."
Coach George Quinlan met up with his former team after 25 years to catch up and reminisce over dinner at L&Js Café earlier this year. There the team decided to capture their experiences in a book, each writing a chapter and explaining how that one year made a difference in their lives.
"They stated how valuable playing on that team was for them, and how that experience has influenced their lives ever since," Quinlan said, who now teaches at law enforcement at Austin High after a lengthy career in law enforcement. "There is no better feeling for a coach than to know, and to learn first-hand, that he or she has had a positive influence on young people's lives and helped steer them, albeit in a minor way, to become positive contributors to society."
In most of the stories, players easily recalled 6 a.m. practices, running through the Segundo Barrio and eating breakfast at Bowie Bakery. Quinlan instilled in the team the importance of being on time because players got locked out of practice if they arrived a second past the 6 a.m. start time. Late comers got benched regardless of their basketball prowess.
"He sure had a tough challenge to overcome as he had a group of young boys that were raised in the streets and were lacking leadership and structure in their lives," Jose "Nilo" Ortez wrote. "Even though coach and we had different backgrounds, we had one thing in common and that was the love for the game of basketball. Coach embraced us and guided us to learn the game the right way, fundamentals, hustle, teamwork, discipline and most importantly family."
The boys needed the extra guidance – living in the Segundo Barrio in a time when gangs, drugs and violence were common place. For them, basketball was an escape.
"Sports have been a great way to keep many of us from falling on the wrong paths," said Eddie Pacheco, now campus patrol at Wiggs Middle School. "Though we will never be professional basketball players, the journey was amazing and not many kids our age will ever experience what we lived. The memories will be carried and talked about until the Lord wants us to, our kids will be asked who the boys in the pictures are and we will be able to tell them they are family. A family that was built by a man who took a coaching job to lead some of the most humble kids from the 79901."
Quinlan came to Guillen after already having coached basketball in upstate New York, in the island of Guam and as a volunteer graduate assistant at UTEP under the legendary Don Haskins. He took the team to see college players at UTEP and NMSU practice and play – opportunities never before afforded to then. And although Guillen seemed an unlikely place for Quinlan to land, it made sense to him having been home to his basketball idol Nolan Richardson during his Bowie High days.
For the players, Quinlan's selection as coach did seem odd.
"He spoke a good game, but he didn't resemble any of us players," Esteban "Stevie" Duran said. "How could this 'white boy' even come remotely close or his lifestyle resonate with ours?"
Duran and his teammates quickly learned their differences didn't matter.
"This tall, skinny out of place gringo would cement the structure we would carry for the rest of our lives," he wrote. "We quickly learned that Coach Quinlan didn't care he was coaching a bunch of Hispanic kids in the heart of El Segundo Barrio. Being from the 'barrio' or coming from a poverty type of environment would not be an excuse to fail."
Although he only spent memorable year and a half as at Guillen before he left for a career in law enforcement, the experience and his players left a lifelong impression on him.
"On a personal level, I felt a need to see as many of the guys as possible as we had created something special at Guillen that had nothing to do with wins and losses, but everything to do with hard work, preparation, sweat equity, selflessness, and dedication," Quinlan said.
The book can be purchased here.