Return to Headlines
EPISD Student Spotlight: Erica Isabel Martinez, Silva Health Magnet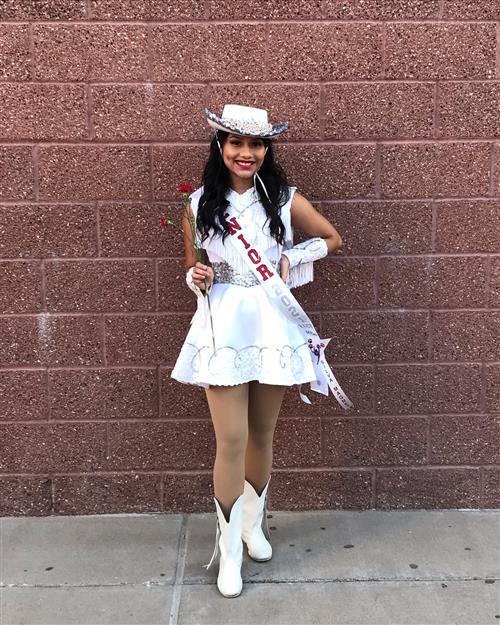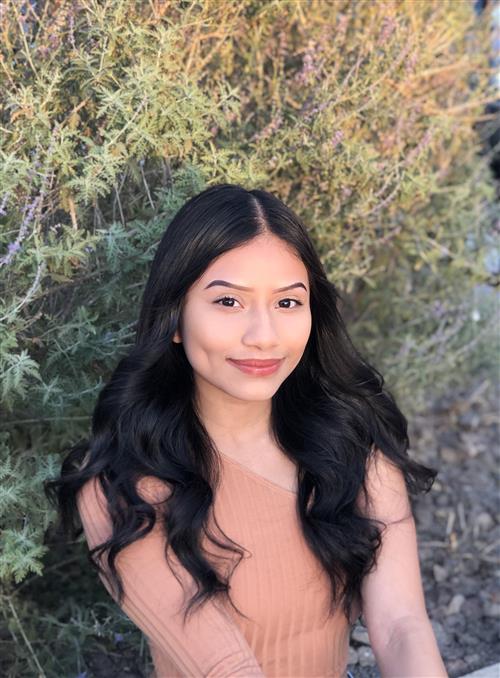 (SILVA HEALTH MAGNET HIGH SCHOOL -- Dec. 8, 2020) — Silva student Erica Isabel Martinez's well-rounded activities keep her grounded and motivated during the pandemic. The 2020 Jefferson/Silva homecoming queen hopes to one day enroll in the new Texas Tech Woody L. Hunt School of Dental Medicine – a stone's throw from where she embarked on dentistry education as a high school student. She is our next to be featured in EPISD's Student Profile.
EPISD: How are you staying motivated and involved in school during the pandemic?
ERICA ISABEL MARTINEZ: I really stay motivated by keeping hope that all of this will settle down and everything will go back to normal soon. I also remember my goals and remind myself that I still can achieve my goals and make my parents proud with everything going on if I really work hard.
EPISD: What challenges have you faced as a result of the pandemic and how have you overcome them?
EIM: At times, I have lost motivation to enjoy my senior year since our class unfortunately has not had the "regular" senior year activities and events. My school still tries hard to include the students in events although they are virtual, so it doesn't seem like we have completely lost them. I try enjoying every single opportunity I get and not taking it for granted.
EPISD: What advice can you give to succeeding with remote learning?
EIM: Definitely have patience with yourself and with the teachers. This is new to all of us and having a healthy and understanding relationship with yourself and your teachers is very important. Also, don't lose motivation in keeping up with every single assignment and turning them in on time.
EPISD: How has Silverettes changed during the pandemic and what are you doing to keep up the Silver Fox spirit?
EIM: During this pandemic, we don't have as many opportunities to perform on Friday nights which is something the Silverettes always look forward to. Luckily, we did get to perform and experience one football game and our spirit was still there. We keep the silver fox spirit by enjoying every single opportunity we get, constantly having an open mind and positive attitudes, and dancing every time like it's our last.
EPISD: What are you doing to make the most of your senior year despite the pandemic?
EIM: I am enjoying and taking advantage of any opportunities I get to preform and be involved with my school.
EPISD: What are your honors and achievements in high school?
EIM: I am in National Honors Society, CCTE National Technical Honor Society, CCTE Dental assisting program, and was voted this year's JSHS Homecoming Queen.
EPISD: What advice would you give incoming freshman?
EIM: It may seem like four years is a lot but when they say time flies, it really does fly by. Live and enjoy every single moment.
EPISD: How has your enrollment in the dentistry program solidified your dreams of becoming a dentist?
EIM: It has exposed me to more of the dental field and definitely gives me an idea of how my dream job will be. Compared to those who take this course in college, I am learning so much and getting closer to my dream at a young age.
EPISD: Where do you plan to go to college and dental school?
EIM: I plan to attend UTEP and hopefully get accepted into the new Texas Tech Dental School that is being built in our city.
EPISD: What is the first thing you plan to do when the pandemic is over?
EIM: I want to go on a trip with my family out of town.
Interview by Reneé de Santos