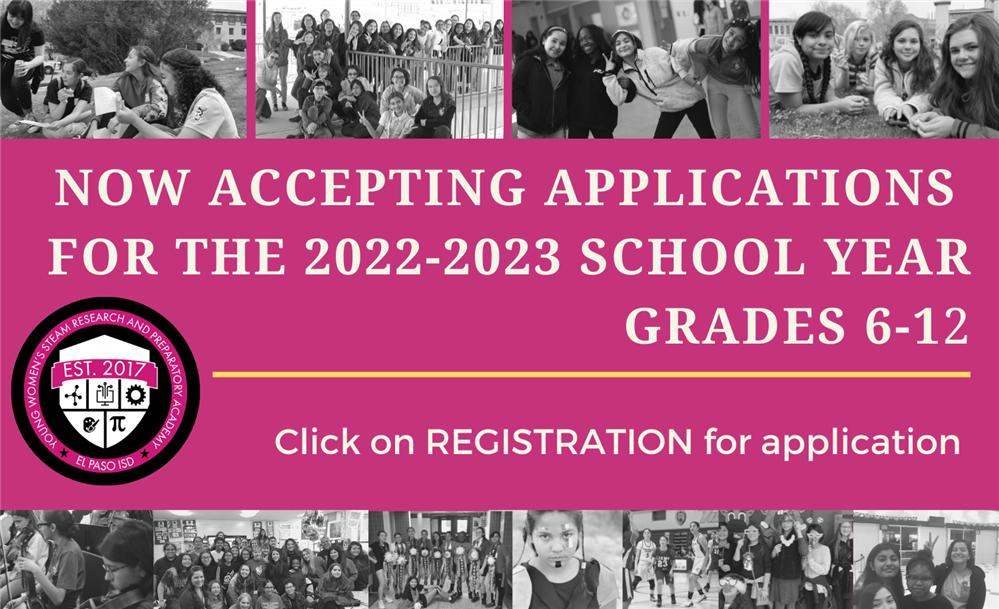 WELCOME TO YOUNG WOMEN'S ACADEMY... HOME OF THE WARRIORS

&

the FIRST single-gender NewTech Network Academy in the Nation!

Open House & Tours are available starting in February 2022.

See below for dates.

Due to district restrictions, we may need to limit the amount of people for a tour. Please only bring your student and up to two family members. We appreciate your understanding during these times.

Our culture is based on Social Emotional Learning (SEL). Our WARRIORS practice Trust, Respect, and Responsibility in everything they do while implementing the five competencies of SEL in and outside the classroom.

for more information on how we facilitate this on our campus. This is how we build a strong school culture at

Young Women's STEAM Research and Prep Academy!

Check out more of our Warrior Culture on our Youtube Channel!
Contact Us

youngwomensacademy@episd.org
915-236-4830

To receive updates regarding future open house events and other information, sign up here: https://tinyurl.com/YWAupdates
Expectations:

If selected to enroll, students are required to:

Accept the expectations, challenges,

and rigors of the program

Maintain "good standing" in the areas of academic performance, discipline, and attendance

Participate in collaborative learning environments

Engage in service learning projects

Formalizing a 6-12 Professional Plan that supports student learning and development