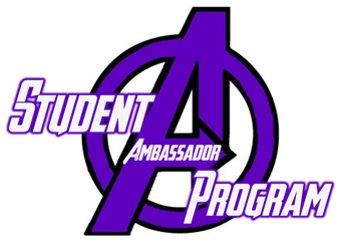 Imagine if it was your first day at a new school. You know not a soul. You search the crowded halls for a smiling face or even eye contact. You aren't sure where you are supposed to go or if you even brought the right things. All you can think of is how much you miss your friends at your "old school".

This is the reality for many a new student. Military connected kids go through it far more often than their civilian counterparts; six to nine times on average during their K-12 school years. To that end, the Army has a vested interest in helping schools better serve incoming students.

Student Ambassador programs by whatever name have been extremely successful in welcoming and assisting incoming students. There is a greater sense of credibility between peers for middle and high school age students. While students will always miss their "old schools" to some degree, you can make your school a place where a new student can quickly assimilate, feel accepted, and be successful!

Whether you have a student ambassador team already that needs revitalizing or are just starting out; your school is invited to receive training that can make a difference not only for your new students, but for your school as well!
Benefits for School Ambassadors

¨ Students will learn leadership and diplomacy skills

¨ Enhanced welcoming atmosphere in your school

¨ Fewer bullying incidents of new students

¨ Enhanced awareness & respect for all students among students and faculty alike

¨ School connected to local military installation youth programs

¨ Build upon partnership with local military installation

¨ Ease school transitions for all new students whether military or civilian

¨ Create an immediate rapport with incoming families
Moving to a new school can be hard, but our school can make it easier! Student Ambassadors creates a welcoming environment and builds a rapport with incoming families.