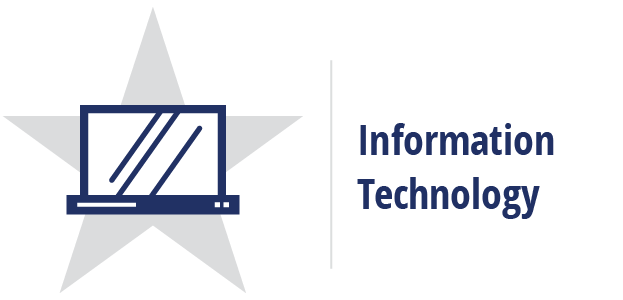 The Information Technology (IT) Career Cluster® focuses on building linkages in IT occupations for entry level, technical, and professional careers related to the design, development, support, and management of hardware, software, multimedia, and systems integration services.
Computer Maintenance & Networking

This program of study is offered at The Center for Career and Technology Education

First Year: CPU Maint with Lab HT3K10Y2
Year long course/2.0 credit per semester

Students will acquire an understanding of computer hardware principles. Students will learn to diagnose, troubleshoot, service, build and repair computers.



Second Year: Networking with Lab: HT4K10Y2

Year long course/2.0 credit per semester

Students will develop concepts and skills related to all aspects of security from physical and network security to operating system and social engineering. This course prepares students for Comp TIA's Security+ Certification. This is an international certification that proves competency in system security, network infrastructure, access control and organizational security. This certification is part of Microsoft's MCSE pathway.