Return to Headlines
Pets in Art: Students find inspiration in animals for new exhibit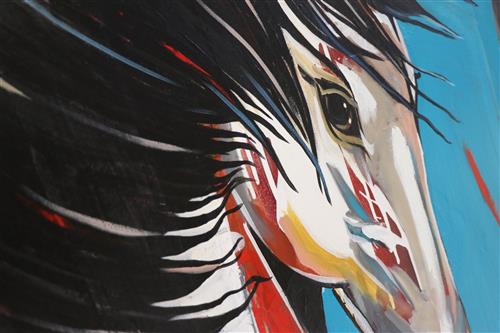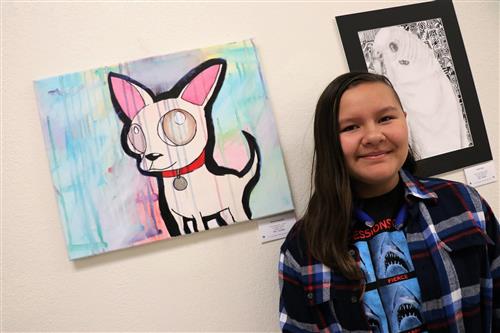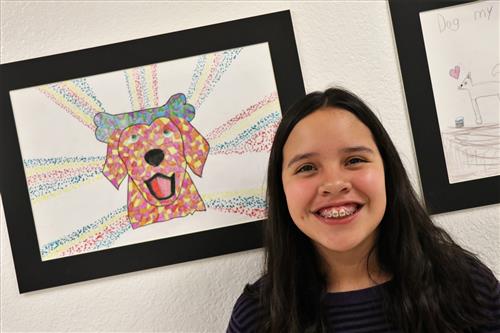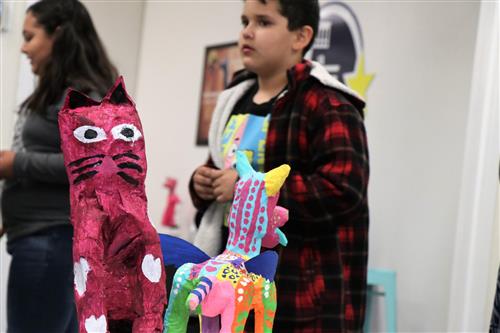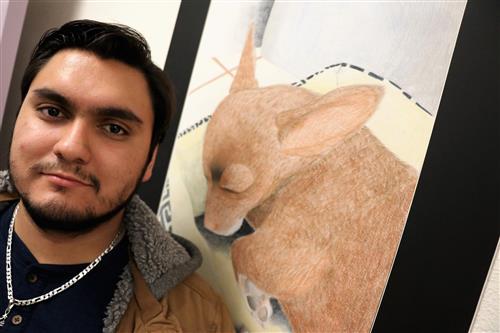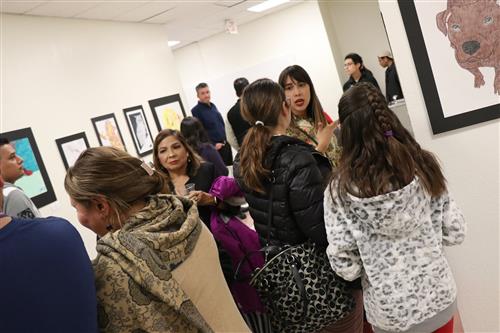 (EL PASO INDEPENDENT SCHOOL DISTRICT -- Dec. 9, 2019) — Art students of all grades looked to their backyards and couches for inspiration to put together a unique art exhibit called "Pets: Animals in Art."
EPISD's Fine Arts Department last week welcomed dozens of studen artists from throughout the District during an opening reception at the EPISD Artspace and Gallery in Downtown El Paso.
The exhibit, which features visual arts with animals and pets by nearly 300 students of all grade levels, also served as a fundraiser for the Animal Rescue League of El Paso. Art pieces from faculty members were auctioned with proceeds of about $1,000 benefiting the animal shelter.
"Our pets are such a wonderful source of passion and love that it only makes sense to have them be the source of inspiration for an exhibit," said Rosa Aguilar, EPISD's Visual Arts Coordinator. "The fact that we also get to help a worthwhile cause like the Animal Rescue League only makes this exhibit better."
The art features tons of cats and dogs, but other animals like horses and fish also made strong appearances.
Austin High School senior Maricela Medrano said she combined her love for futuristic art to create a unique piece featuring foxes.
"I wanted to use every color in my palette," she said. "I am happy with the result."
For Barron Elementary fifth-grade student America Montes, the exhibit gave her a chance to honor her adopted pet dog, which she rarely gets to see.
"It's a weenie dog who lives with my grandma so I don't get to spend as much time with her as I want to," she said. "Drawing this picture made me miss her less. She's my friend."
Franklin High School AP art teacher Frank Glaceran said the topic drew special interest among his students, who often spend hours researching different themes for their art pieces. EPISD Van Goh teacher Kenneth Dore, agreed and said his students found the topic of pets very appealing
"The students brought their interest and their passion into the pieces they created," he said. "I gave them markers, they started sketching and then just went from there. Their inspiration and influence took over."
Story by Victoria Castillo
Photos by EPISD Fine Arts