Return to Headlines
EPISD music educators receive grants from the Texas Cultural Trust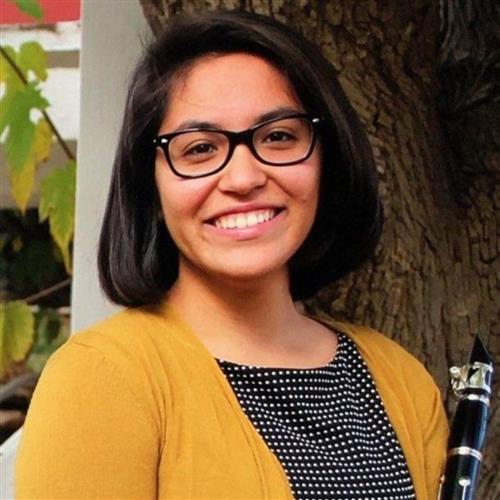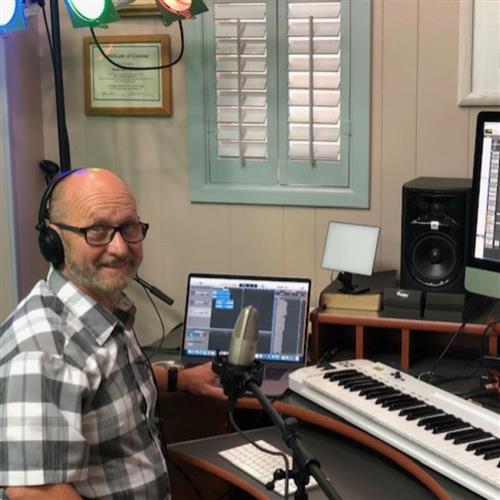 (EL PASO INDEPENDENT SCHOOL DISTRICT -- Nov. 2, 2020) — Two EPISD fine arts teachers – one a veteran and the other one a rookie – received more than $5,000 in grants from the Texas Cultural Trust Awards (TXCT) last week to support their work in art education both remotely and eventually in person.
Aoy Elementary first-year music teacher Andrea Aguirre and veteran El Paso High music teacher Tim Thompson were among the 2020-21 grant recipients. Aguirre was among the 14 educators statewide earning the First Year Teacher grant while Thompson was one of two statewide receiving the Classroom Technology grant.
"Quality arts education is essential to children's development and, in turn, Texas' economic future," says Heidi Marquez Smith, Chief Executive Officer. "Our First Year Teacher and Classroom Technology Grants are designed to support and empower highly qualified arts educators, both in and out of their classrooms."
Thompson – a choir, guitar and music media teacher – received $3,565 and plans to purchase digital interfaces and microphones for class. He looks forward to using them in El Paso High's new 2016 Bond-funded Fine Arts building opening in the spring.
"Remotely speaking, this class is all over this," said Thompson, who has been at El Paso High for 15 years.
Thompson has already been infusing technology into his classroom. Last spring, he and his students created a music video of "Stand By Me" with the choir, guitar and the entire school community. His music media students use Garage Band, Pro tools, and iMovie to produce videos.
"I have been a working musician most of my adult life," Thompson said. "Online has been a challenge for all of us in Fine Arts, but I love being able to use technology to help get us through this period. I mean, this is what these tools are all about. It's been an opportunity for us all to get out of our comfort zones and grow as individuals and more importantly as a school community."
Aguirre plans to use her grant to purchase classroom instruments, books and music manipulatives to enrich her students' learning experience.
"All children deserve quality music education because it enriches their life and provides a safe environment for expression," Aguirre said. "For some students, music may be the one thing in their life that allows them personal expression and an escape from the negative aspects of their life."
She finds being a first-year teacher during COVID-19 "has been difficult but incredibly rewarding."
"Seeing my students' smiles as the learn something new makes all the struggle worth it," Aguirre said. "Music is a very hands-on activity that has been severely affected by the pandemic. Although we sing and dance like we would during in-person instruction, I have adapted my class to include listening skills and music appreciation."