Return to Headlines
El Paso High graduation closes Day 1 of EPISD's 2021 Graduation Season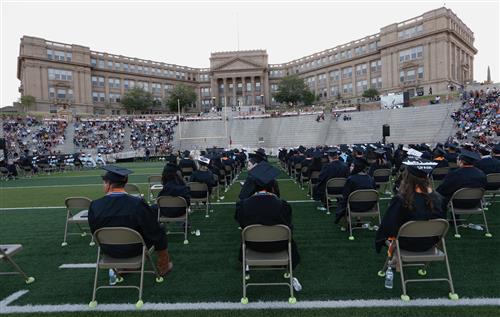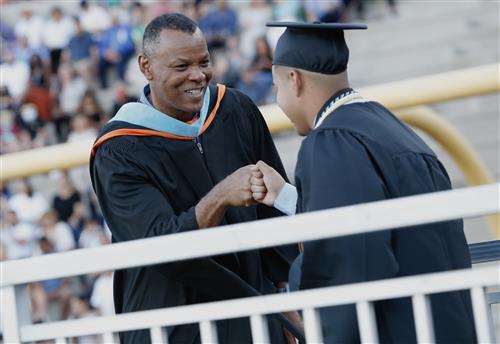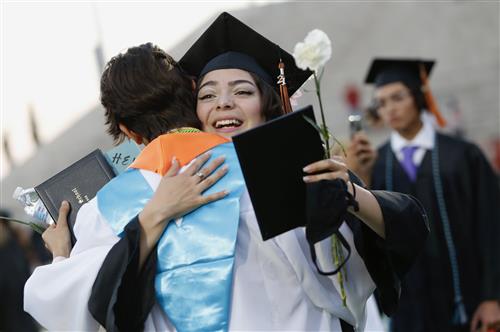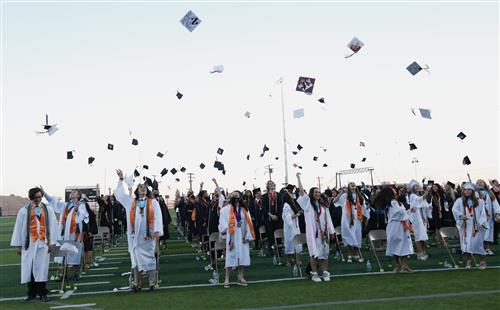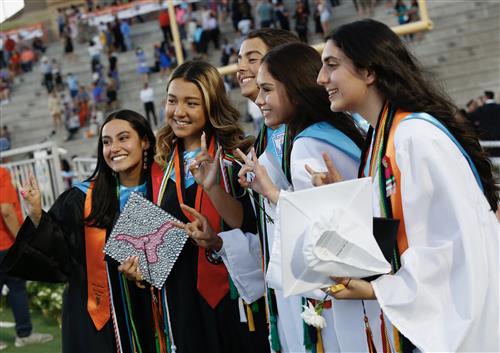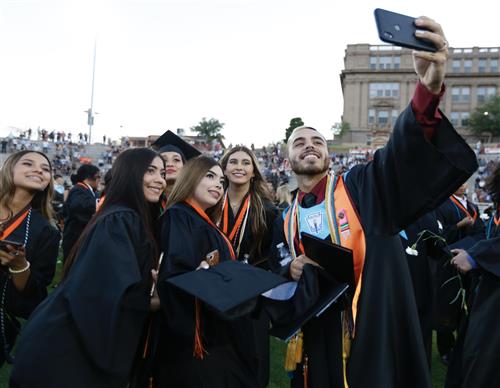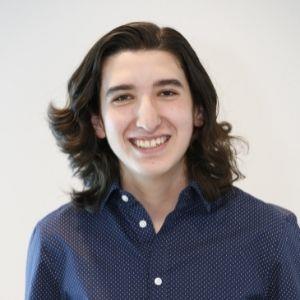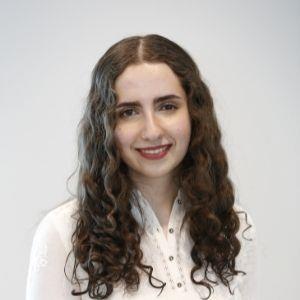 (EL PASO HIGH SCHOOL -- June 15, 2021) — El Paso High's Class of 2021 closed the first day of EPISD's Graduation Season on Tuesday with an inspirational ceremony that had the beautiful columns of the Lady on the Hill as a stunning backdrop.
A total of 300 seniors graduated at R.R. Jones Stadium, amassing $16.8 million in scholarship awards this year. The class of 2021 is led by valedictorian Renato Martinez and salutatorian Celine Dipp.
Martinez took the stage to reflect on the opportunities their high school education gave them.
"We are dreamers, always climbing, shining in this big blue world. No one can take from us our education, the knowledge of our limitless potential. Do not let anyone encage you, burst your wings and fly," he told his classmates. "Fly high – a shooting star for others to marvel at, an unstoppable force crashing through everything and leaving a mark on everyone. Our education, our curiosity, our perseverance are gifts, so use them to conquer your dreams, to create a legacy for others to remember you by."
Dipp spoke about her grandfather, who stood on the very same stage 87 years ago to claim his diploma also as salutatorian of the La High. His journey began as an immigrant from Guadalajara, Mexico with not "a single word of English."
"I feel fortunate to be giving this speech to you all and know that his effort enables me to stand here today," Dipp said. "While we graduate on the hill and look forward to the rest of our lives, we face a question: how will we continue the legacy of the excellence that came before us?"
Her remarks continued with a message about creating a legacy, much like that of her grandfather.
"As we go about the journey of building a legacy, we must live life boldly and pursue greatness fearlessly - not only for ourselves, but for the foundation that we stand on and the future we must create."
To view a re-broadcast of El Paso High's commencement exercises, visit www.episd.org/live.
Story by Reneé de Santos
Photos by Leonel Monroy